Source talented developers with the Digital Tech Year
The Paris Digital Lab at CentraleSupélec is looking for partnership opportunities with high tech companies or startups interested in recruiting high potential software engineering interns, specifically trained to handle the challenges of the digital economy.
Next availability : March 2021
Duration : 6 months
Expected graduation : June 2022
For more information or receive resumes of available internship students, please contact:
Armelle Hellara, Digital Tech Year Program Manager
armelle.hellara@centralesupelec.fr
About Digital Tech Year
The Digital Tech Year is a software engineering specialization program for high-potential talents recruited from leading universities in France and internationally. The yearlong program comes between the first and the second year in addition to the core Master of Engineering curriculum and is composed of two semesters.
The first semester is an intensive full-stack engineer training in Paris
Working in teams of 3 to 4 on 7 week projects, the students are in charge of developing Minimum Viable Product prototypes, using Design Thinking and Agile methodologies to prototype solutions in answer to real-world business cases brought on by major companies and start-up clients.
The students learn low-level programming, web front-end, back-end, scripting, databases, mobile development, internet of things, artificial intelligence, reverse engineering, security, and more.
They master the main coding languages and cutting-edge technologies and learn to rapidly acquire new ones as needed.
While building their prototypes, students are in charge of everything: coding, testing, documenting, shipping, monitoring, scaling, client meetings and presentations.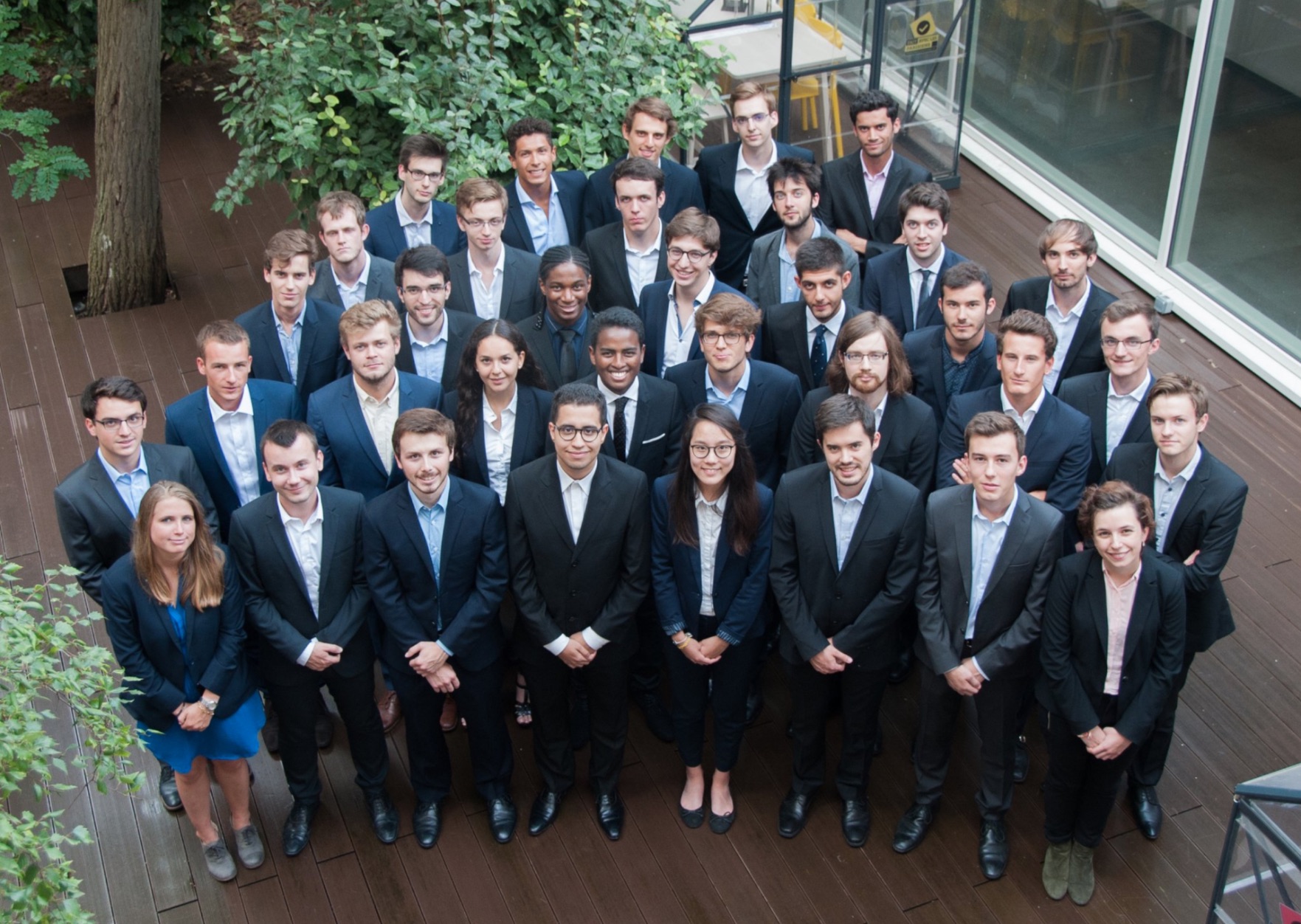 Since February 2015, 243 tech Minimum Viable Product prototypes have been developed in partnership with 136 companies, 80% was co-created with French leading organizations in their industries, 20% with startups.
After a first experience, a couple of these companies did renew their partnership with the program in order to entrust the development of new digital strategic projects to our tech-talented students.
The second semester is a 6-month internship
to put in practice this training in the field of digital technologies. 53+ startups have already hosted our students for a 6-month internship in international tech hubs. After these experiences, we received great feedbacks from all these companies who asked us for new interns.
Companies hosting our students are everywhere, in high-tech hubs…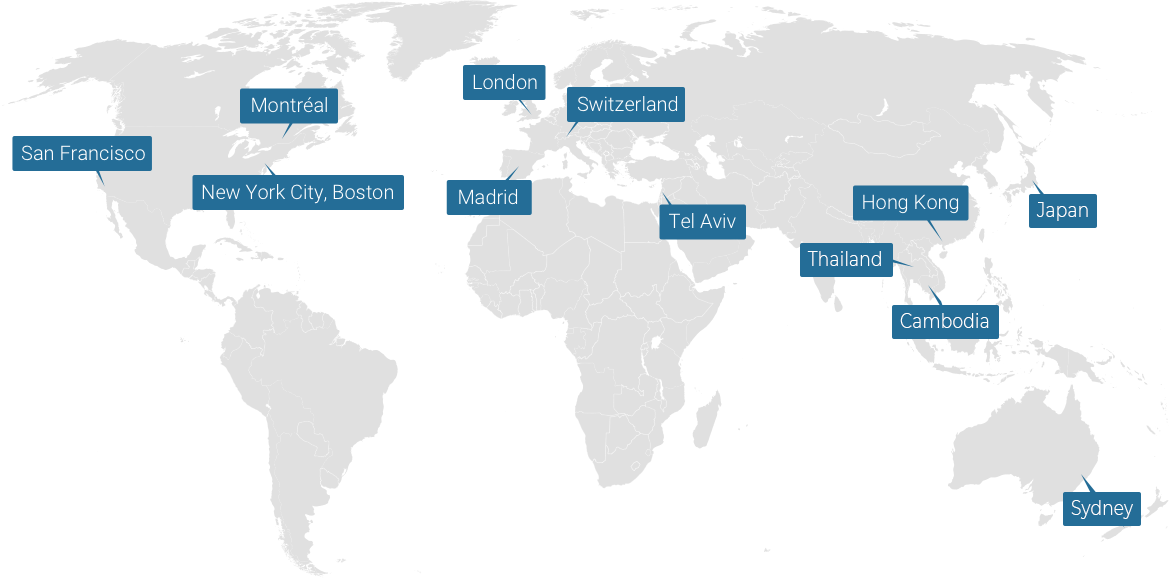 Among these companies:
Feedly (Palo Alto)
XBrain (Menlo Park)
Freshplanet (New York)
Datadog (New York)
Arch System (Silicon Valley)
Flashbrand (San Francisco)
Polygon (Los Angeles)
Alertive (Seattle)
Thalès IA lab (Montréal)
Yoobic (London)
Circles.life (Singapour)
Cosmosoftware (Singapour)
Joint robotics lab (Japan)
Leandata.io (Sydney)
HelloFresh (Sydney)
After completing the program, graduates will have honed their programming and creative skills to be at the vanguard of the digital revolution, leading the disruption of the technological paradigm.
About CentraleSupélec
CentraleSupélec is one of the top-tier engineering school in France.
CentraleSupélec ranked by companies as one of the most attractive Grande Ecole to source talents
CentraleSupélec among the best universities (#67) for graduate jobs: QS Graduate Employability Ranking 2019
The Digital Tech Year was started in 2014 at the initiative of the Ecole Centrale Paris, a highly competitive university consistently ranked in the top 3 Engineering schools in France.
In 2015 a strategic alliance was created with Supélec – another top engineering school part of the prestigious "grandes ecoles" – to create a first-rank university of international dimension under the name CentraleSupélec.
CentraleSupélec counts 4,800 students, 370 permanent teaching staff and over 1,000 visiting scholars in four locations in France, and represented internationally in China (Centrale Beijing), India (Mahindra École Centrale) and Morocco (Centrale Casablanca).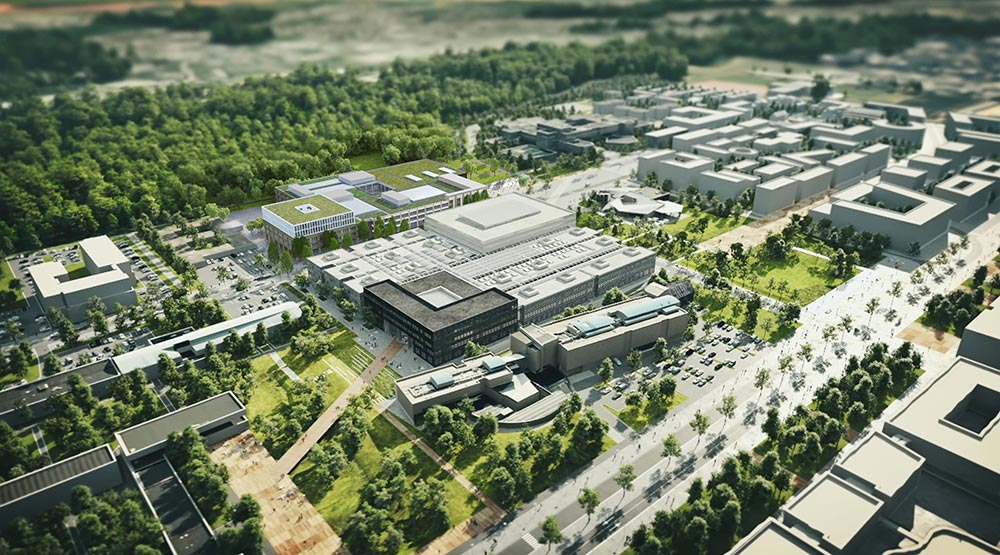 Since 2008, CentraleSupélec has joined forces with the research pole of Paris-Saclay, listed by the MIT Technology Review as one of the 8 World Innovation Clusters.
The University of Paris-Saclay is a French research university comprised of 11,000 research scientists, including Nobel prize laureates, working in close cooperation with the business community, and with the ambition of becoming the top research university in Europe.
The prestigious international alumni network of CentraleSupélec includes many success stories:
Bernard Liautaud (ECP, class of 1984): Business Objects, acquired by SAP for €4.8 billion,
Jean-Baptiste Rudelle (Supelec 91): CEO and co-founder of Criteo, Market cap of $2,4 billion,
Stéphane Dehoche (1991), Thomas Boudalier (1990), Stéphane Dietrich (1992): Neolane, acquired by Adobe for $600 M,
Matthieu Hug (Supelec 97): RunMyProcess, acquired by Fujitsu in 2013,
Tristan Leteurtre (2003), one of the creators of VLC Media Player and co-founder with Damien Lucas (2003) of Anevia,
Cédric Hutchings (1999), co-founder of Withings,
Renaud Seguier (Supelec), co-founder of Dynamixyz,
Arthur Patora (ECP 2016), Alumni Digital Tech Year, Co-founder & CTO @Yubo,
Jonathan Hattab (ECP 2014), Alumni Digital Tech Year, Co-founder, General Director, CTO Madbox game io,
Julien Murgey (2017), Alumni Digital Tech Year, Co-founder & CTO Epsor,
Olivier Pomel (Alumnus 1999), CEO and co-founder Datadog
… and many others
Contact us and our students
We would love to talk with you and link you with our best students.